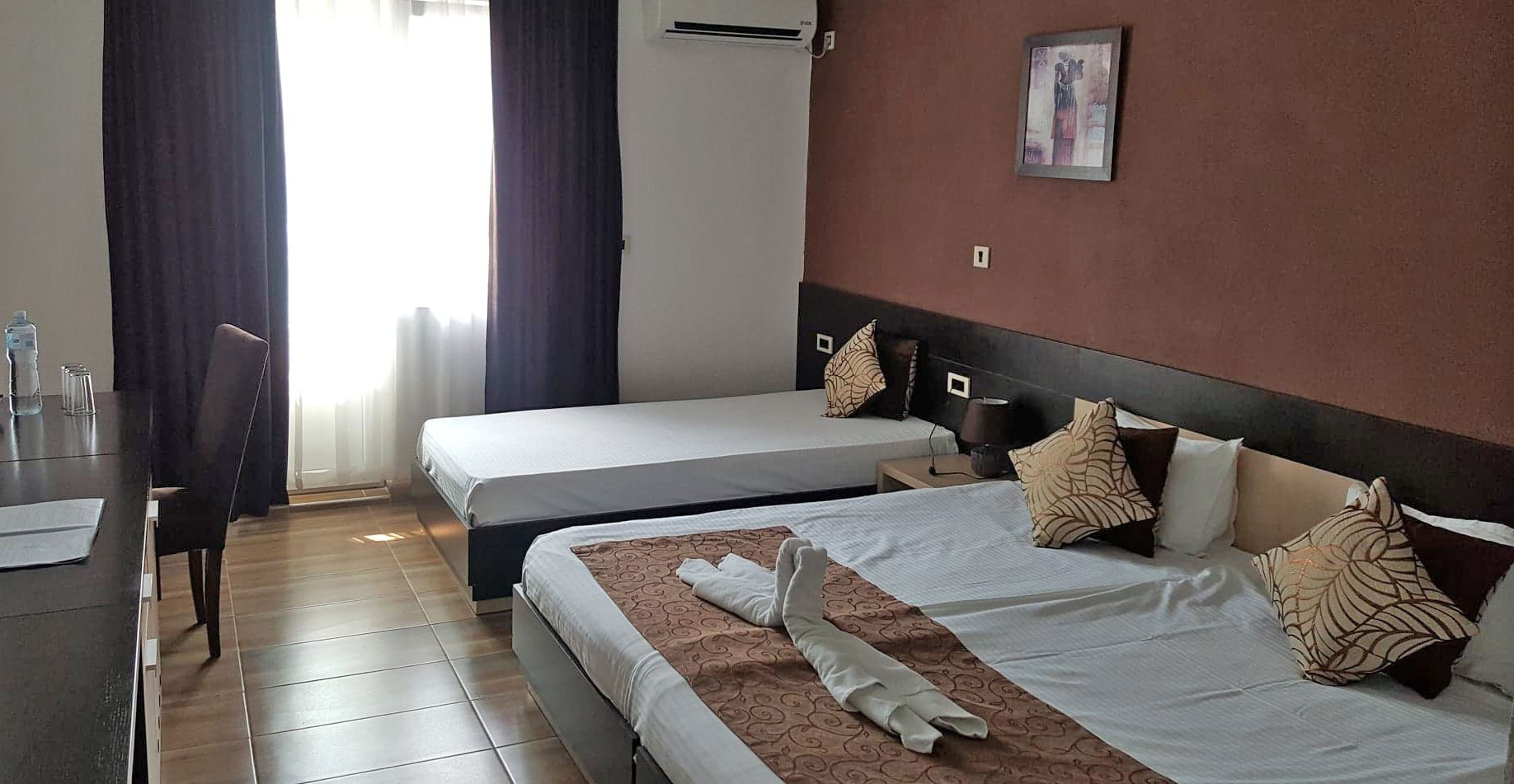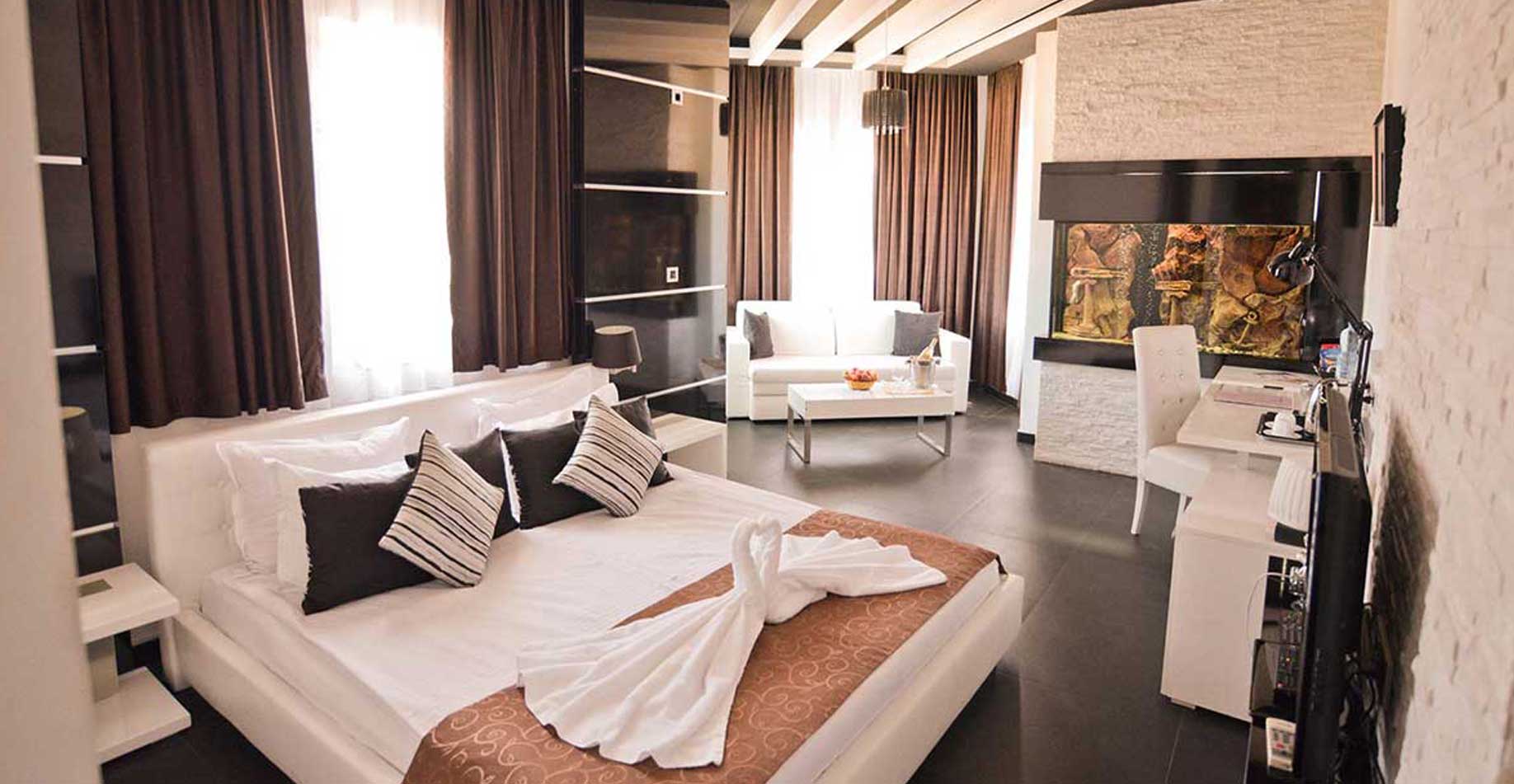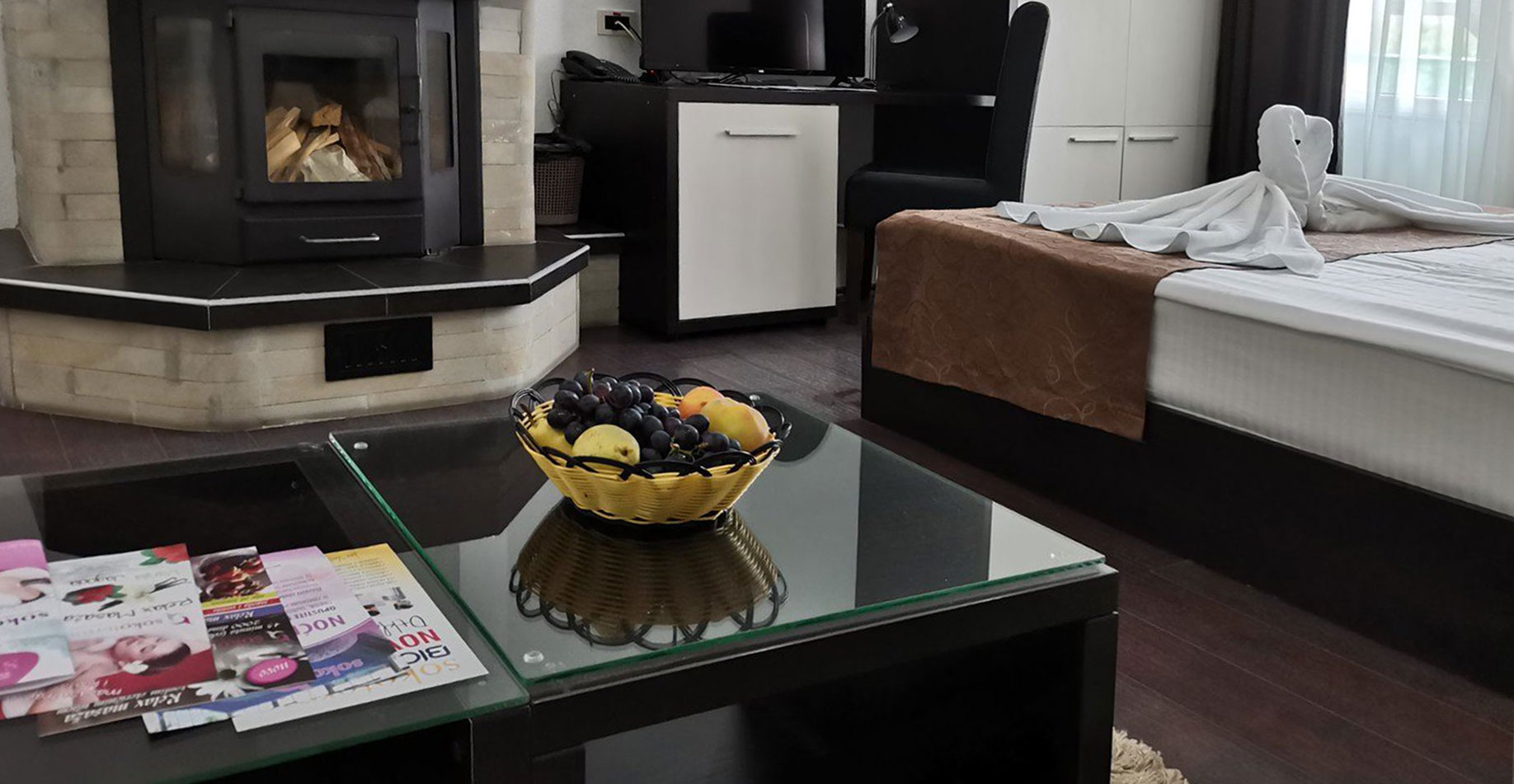 Superior and Deluxe rooms
Our hotel is located near the city park, a 5-minute walk from the center. The center, built in the Greco-Roman style, will take you back through the ages and show how it used to be enjoyed at the court. In contrast, our rooms are modern and elegantly furnished.
There are 11 accommodation units at your disposal: 9 superior rooms and 2 deluxe rooms. All accommodation units have LCD TV, A/C, telephone, mini bar, safe, wi-fi internet. The deluxe Cupid room has a fireplace with a fireplace and a jacuzzi. Deluxe room Aqua contains an aquarium with fish. Each room and apartment has a separate bathroom, where you have at your disposal: WC, hairdryer, and in one of the Deluxe rooms, a jacuzzi. So, in the accommodation units of the hotel "Soko Terme" you will find everything that a modern tourist needs. At the guest's request, a baby cot can be provided.
The service at the hotel is bed and breakfast. A continental breakfast is served for breakfast. In the restaurant you can order "a la cart" lunch or dinner. The restaurant has a diverse gastronomic offer. We especially recommend that you try local wines from the cellar of the Milojević family.
Additional information
Guest check-in to the room is from 1 p.m., and check-out is until 11 a.m. On the day of check-in or check-out, you have the right to use ALL the contents for the whole day. We would like to mention that our hotel is PET FRIENDLY, but there are restrictions on the movement of pets through the center. A stay of 1.200 din is charged for a pet at night. Parking is provided for guests, and you can also leave your luggage with us if you need it.
Superior rooms (double or triple) contain: bathroom (fenTWC), two joined beds (200cm x 90cm), LCD TV, A/C, telephone, mini bar, safe, wi-fi internet…
Deluxe room "Aqua" (for 2 to 4 persons) contains: Double bed (200cm x 160cm), pull-out sofa, aquarium with fish…
Deluxe room with fireplace "Cupid" (for 2 to 4 persons) contains: Double bed (200cm x 160cm), jacuzzi, sofa bed, fireplace …